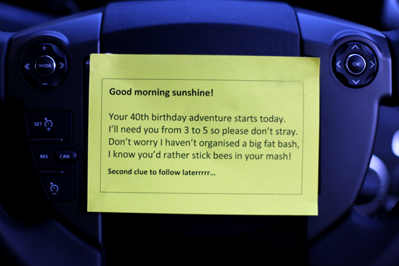 This is how it all started…………………………It was the day before my birthday and I'd climbed into my car to head for work – I laughed, this was funny!  Not being one for big parties, surprise or otherwise, I kinda hoped my 40th would slip by with no one noticing…..
Then, throughout that morning I was sms'ed cryptic clues on the hour, something about  "sweaty palms"  and  "adrenaline" etc etc.
The big clue was to come at 2 pm…"check under your car passenger seat" the sms read. This is what I found……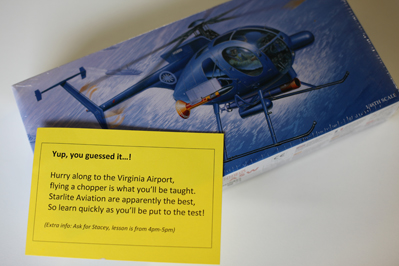 I knew immediately what it meant! A chopper flight! How exciting! I was to be at Virginia Airport for an Intro chopper pilot lesson at 4pm sharp!
Excitedly I headed down there ready for my lesson….."too windy I'm afraid" was the instructors advice. "You'll never be able to hover…" . "we can re-schedule for next week"
So I left a little disappointed but still excited for my flight to come.
I headed back home to my wife and this is what was next at the top of the stairs…..!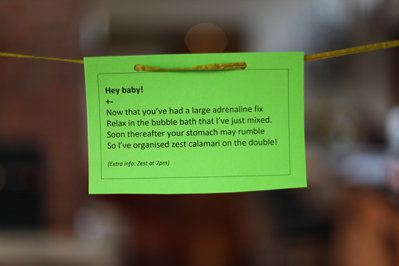 The rest is Censored censored censored censored. Then it was a romantic dinner for the two of us at our favourite little local restaurant. All this and it was only the day before my birthday!
The day of my birthday had arrived. My gifts were opened one by one revealing great gifts from my wife, cats and unborn child. (wonder where the cats got the money?) After that I had planned to go for an early morning cycle – dressed up and ready, I headed down to the garage to get my bike and this is what I found!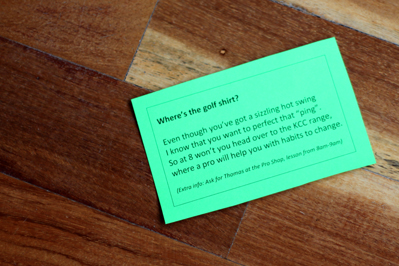 I was to go to the country club for a lesson with the golf pro! Just what I needed, it was awesome and it's definitely bumped my game up a notch.
My next instruction was on my car door window:-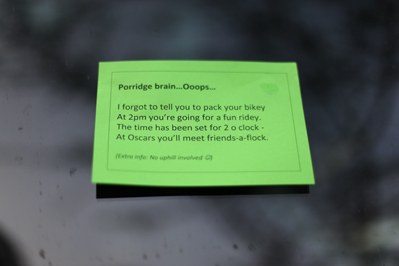 I was to head off to Oscars (our other favourite local eatery) on my bike at 2 pm. I suspected there would be one or two guys there for a quick ride. Sure enough there was a big bunch of bikers led by Rohan, ready for a quick downhill spin into the valley of 1000 hills. Best part was it looked like the van was heading down there too and we didn't have to ride out again! I didn't event mind having to wear a kiddies bentley belt with a hippo head attached to the front!
As we got to the dam, another surprise, there my lovely wife had arranged a small gathering with cake and cool drinks! I just needed to supplement that with a few ice cold, ten rand quarts from the local shebeen and the sunset at Fundani's development canoe club's container clubhouse was complete. Cant get much better than a cold quart at sunset in the valley of 100 hills with my wife and friends.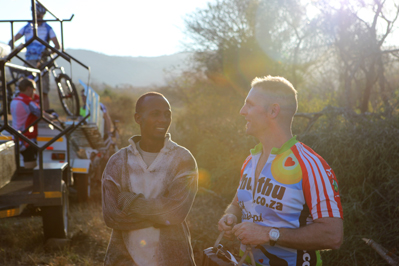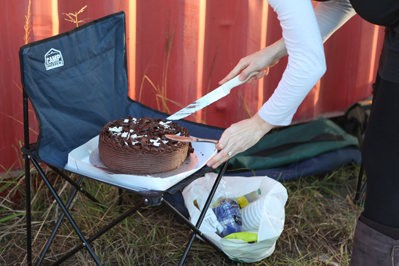 Next morning was to be the biggest surprise of them all! My birthday was a thing of the past and I had set my alarm nice and early to go for a ride which I had pre-arranged the night before. As I got up I was handed my next clue card!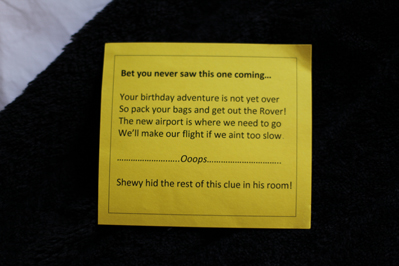 I dashed into Shewy's room (our unborn son/daughter) and after a bit of hunting, found this!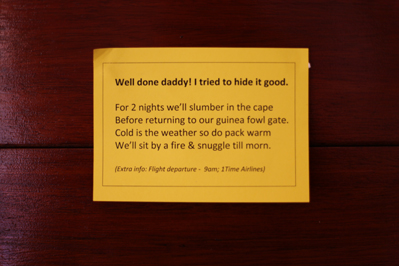 I hurriedly packed my bags and we shot off to the airport to catch a plane to Cape Town where we picked up a rental and headed off to the Cedarberg, destination – Bushmans Kloof Lodge! Here we had a tranquil luxurious few days with great food and some great hikes!
You know you're staying larney when you see this in your bathroom!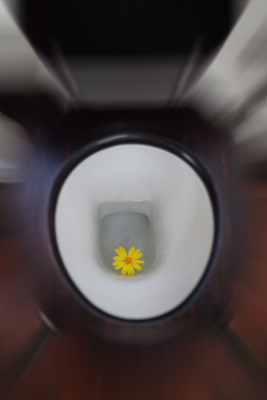 Big up to Lou at 6 months pregnant, hauling that big tummy up and down the rock ledges around the "Ravine hike"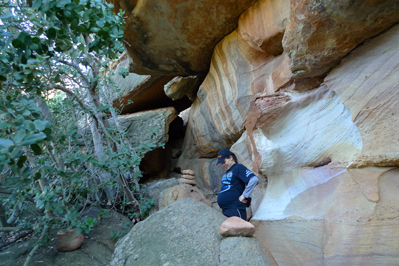 The spa…..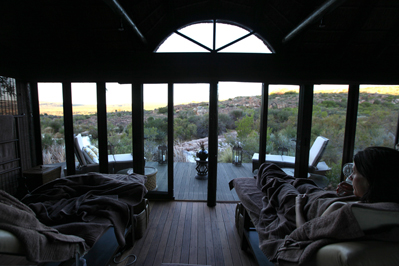 The Picnic…..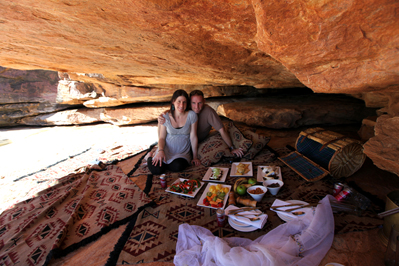 The Cedarberg's rugged beauty…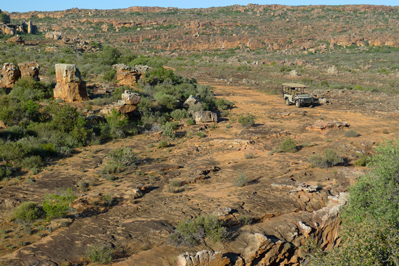 Did I mention how good the food was? Especially the duck…..
Monday evening we headed back to the airport for out homeward flight. My birthday celebration had been a 3 day fun affair!
I had a wonderful time full of surprises and more surprises (probably as a result of too much time spent watching the "amazing race" hey Lou?).  Thank you so much Lou, my special wife, thanks for all the effort. I love you.