Okay photos of our skiing trip as promised!
An Austrian friend of ours recommended a skiing village in Austria, called Ischgl – he said this was the place to go. As far as skiing villages go, it was quite a large village and there weren't that many English tourists either so it seemed as though it was the local hot spot. It turned out to be a good choice!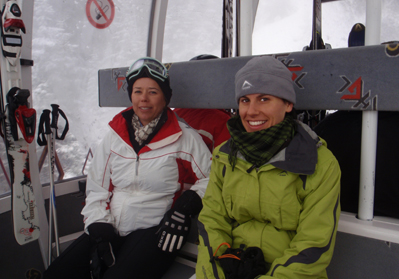 After a good sleep, a cup of 5 Roses tea (which I hauled all the way from SA) and a hearty breakfast, we headed up in the Gondala.
We found some amazing powder.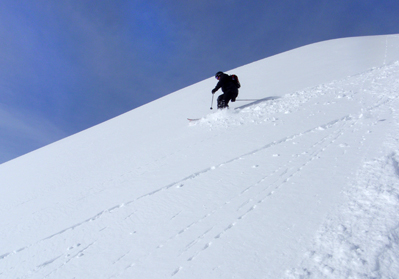 Skiing in it brought out the giggle-monster in me. But this is not me. My technique is much smoother….obviously….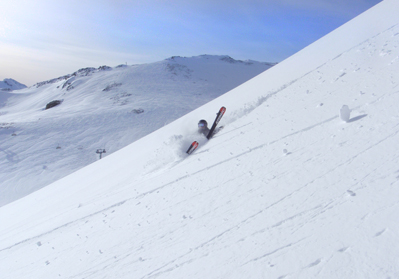 Shame Denz, is the powder to soft for you? Like I said, my technique is much smoother. Hee hee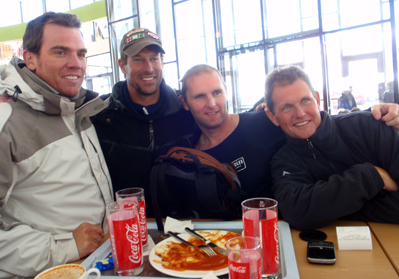 At about 10.30am, you start to get hungry
At about 12.30pm, your stomach starts to stalk your liver and at that point you promptly get something to eat at a restaurant in the mountains.
At about 12.35pm you've smashed everything on your plate. See Exhibit A above.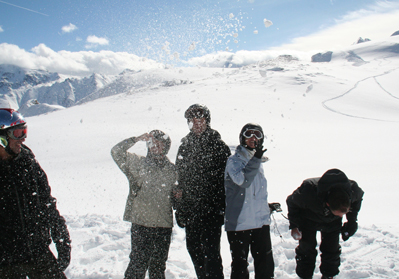 Sometimes we were silly…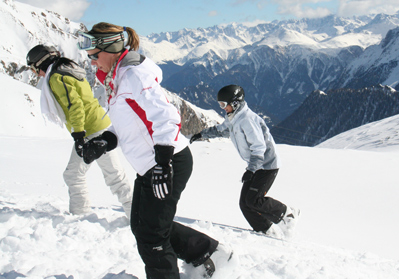 Or really energetic…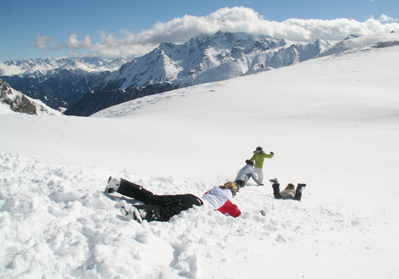 Or really silly…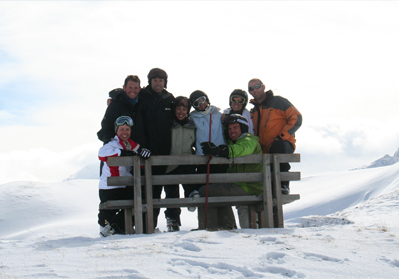 And sometimes….surprise surprise, we were mature enough to organise ourselves for a self-timer shot. Hoorah!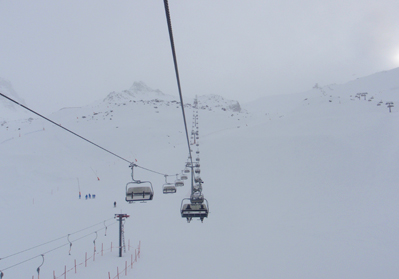 The last day was a bit of a white out….which makes it very difficult to ski but terribly funny to watch.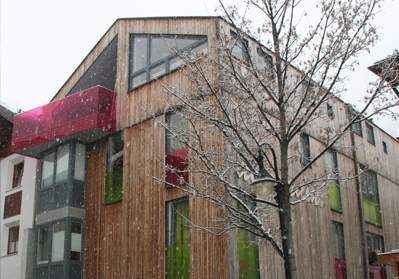 When it was snowing, we sought shelter in our self-catering apartment where we loaded up with Milka Chocolate and Ritter. Lots of it.
Did you know that skiing is the only holiday where you can eat one Milka slab per day and drink one hot chocolate per day and actually lose weight? True.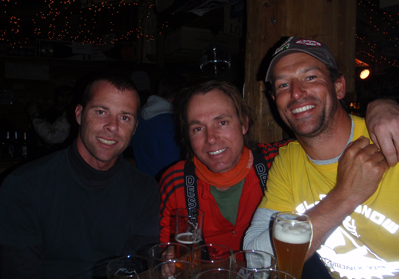 On the odd occasion we hauled our granny-asses off to Apres-ski which was always entertaining. (our Austrian friend Pieter – in the middle)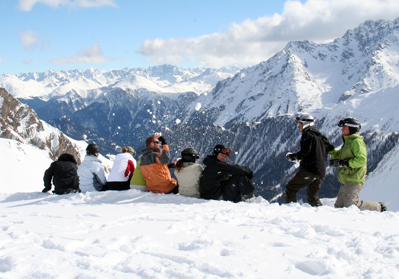 All in all the holiday was….well, this photo says it all doesn't it? Incredible.