Yup, we donned our oven mitts yesterday and made chocolate biscuits and a Christmas cake just to get into the holiday spirit. The batters had us swooning and sniffing and on the odd occasion we accidentally found ourselves sampling the biscuit dough in large quantities. Ooops.
I'm glad that I'm not the only one who doesn't always get down to measure at the meniscus or weigh to the exact gram – there was a lot of  " mmm, yup, that looks like 125ml" or "I'm sure that's about half".
Risky Baking -  That's what we did.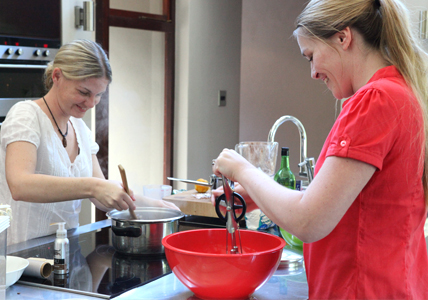 Kerry stirred and Katrine whisked.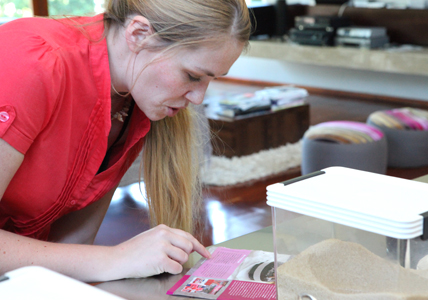 And when we weren't sure what to do, we read the recipe again. and again.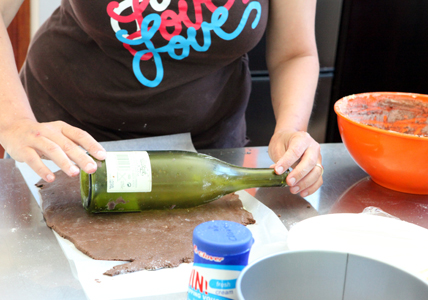 And when we realised we didn't have a roller to flatten our biscuit dough, we improvised…not before knocking back the contents of the bottle though.
It was only a 100mls which means we were well under the limit for drinking and baking.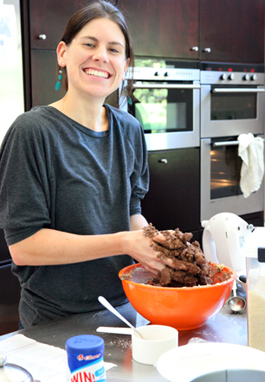 And in the interests of health and safety, I washed my hands 3 times before launching into this task… just in case you were thinking..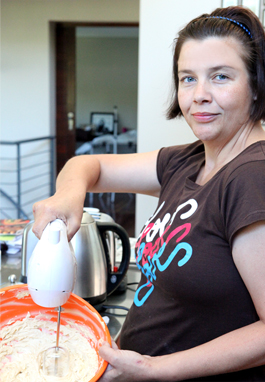 I made MammaZet pose for this pic. She looks so content and peaceful with this mixer don't you think? Like she's baked her whole  life.
And then we sent the baked goods to hair and make-up (as MammaZet would say)  and they came back looking like this.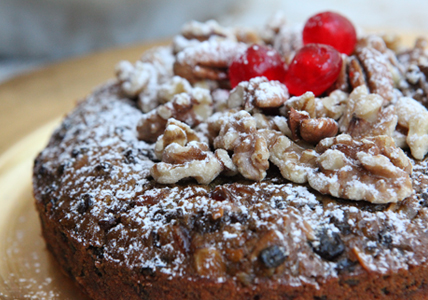 Zee Cake…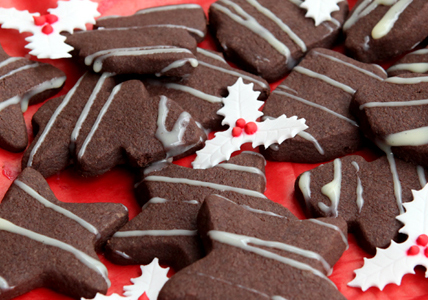 Zee Cookies…
Zee end…