To get everyone into a 'Christmassy mood' early I thought I'd post some photos from my last Christmas at home with my family in Norway. To me there is nothing like a White Christmas! Think lots of good food and cakes, and lots of hot chocolate and gluwein in front of the fireplace – in a cosy cottage in the mountains… Bliss!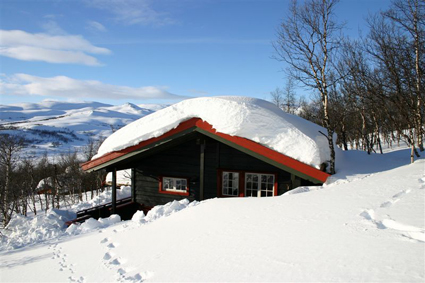 Here's our cottage which my dad built in the Oppdal mountains.
As you can see, we tend to get snowed in, in winter!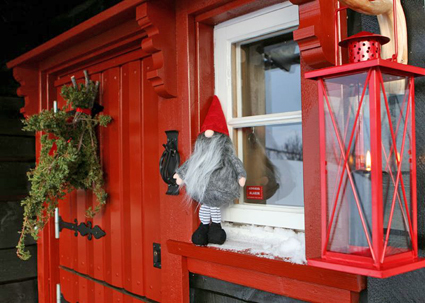 We don't only decorate inside the house for Christmas… there is a nissemann (Christmas gnome) which greets you at the entrance as well as fragrant juniper twigs – we collect some from the forest every year and fill our houses with them, the smell is to us associated with Christmas.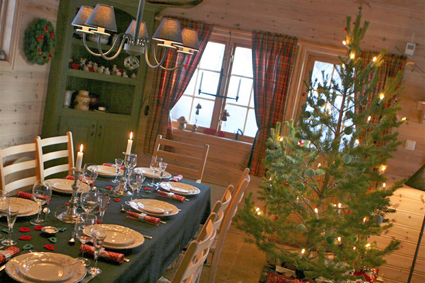 Christmas Eve – the family table in the cottage is set for dinner and the Christmas tree went up the previous night. In Norway we celebrate Christmas on the 24th and open our presents after dinner.
Most households follow the tradition of baking at least 7 different types of Christmas cookies each year, and gingerbread in any shapes and sizes is always a must! Some people, like my dad, take it to the next level with a gingerbread house… complete with a mini-tree with lights!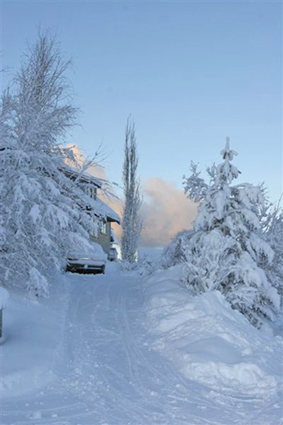 As you can see we were blessed with a very White Christmas last year! Heavy snowfalls made sure most people stayed inside in front of the fireplace throughout Christmas – only venturing outside for a couple of hours a day to shuffle snow, go for a walk and get some fresh air (and walk of all that delicious food…) or make lots of snowmen.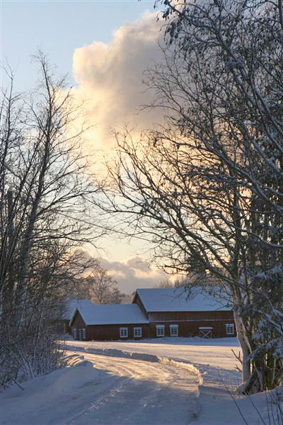 A farm close to my family's house outside Trondheim – Norway's third biggest city. Mid-winter we only have a few hours of daylight, and it's that low, warm, beautiful light you don't experience anywhere else in the world… very special!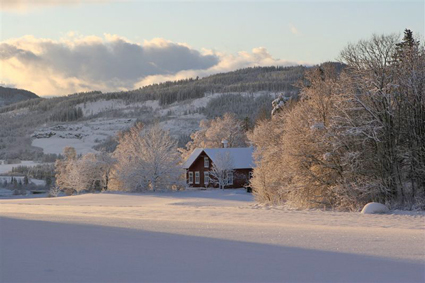 … another farm basking in the wintersun!
MERRY CHRISTMAS!
By Katrine