It's all about the handlebar moustache! Yes, that big moustache reserved for cowboy movies. Yes, that delightful looking facial hair that only a very dear, loving wife or girlfriend could come to accept..or love…or kiss….ugggh!
But on the bright side, Movember and all the associated hair growth is in aid of raising funds for cancer and throughout the world this campaign encourages men to grow a handlebar moustache and recruit sponsors to donate money to the cause. Such a good idea!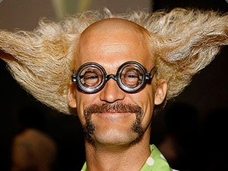 This is a message from the campaign's organiser in South Africa:
So here we are, past the half way mark, two thirds of its growth. The toughest three weeks are behind you. You've made it through the itchiness, raised brows, accepted the few strands of grey and you've come to a happy adoption of the flecks of ginger through it. Let's be honest, some of you are even starting to like your Mo.
OK Mo Bros, by now your Mo has got some substance and is taking over your face and life, and all you Mo Sistas who have been so supportive of the lads must be in handlebar heaven seeing masculine, hairy upper lipped men proudly strutting all over SA.
This year our objective has been to drive registrations to justify the establishment and investment for a fully fledged Movember campaign in 2010 which includes the website which offers extensive features which your overseas counterparts have enjoyed.  There's plenty of Mo Bros out there which have been growing, even raising funds, but haven't yet registered – please ensure that they get registered before the end of the campaign.  The response which we've received thus far has been exceptional in comparison to other new countries around the World – but there's still one week left to go so carry on with the great work in securing donations for your Mo and the Cancer Association of South Africa (CANSA).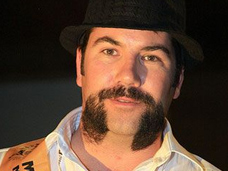 Remember that it's because 1 in 23 South African Men have a lifetime risk of being affected by Prostate Cancer.  Testicular cancer is generally rare but still affects younger men, many of whom don't seek help.
We've included the options below as to how you can donate the funds to CANSA.
Don't forget that the competition continues with the Wahl Elite Groomsman Moustache and Beard trimmers as prizes with Springbok Coach Peter De Villiers as a judge of this year's Best Mo – please mail through your pic's for us to upload onto the Movember SA Facebook profile and CANSA's website on info@cansa.org.za for you to be included into the judging next week.
It's also time to start thinking about what you're going to be doing to bring Movember 2009 to a close – we've got 2 Gala Partés confirmed for Cape Town and Durban so far, as we await the final details for JHB – confirmed details to follow in the next 2 days.
You're helping to change the face of men's health by raising awareness and encouraging early detection of men's cancers by working alongside CANSA – thank you for all your support so far – Mo on!
Donate online by clicking on http://za.movember.com, on the right hand side of the page above CANSA's logo, click on donate which will lead you too CANSA's website.  Click on 'Donate' on CANSA's home page, which will lead you to the donation page.   Once on the donation page, include your amount, details and under projects, identify Movember as the project for your donation for this to be allocated to the correct project.