With summer so close that you can taste it and yesterday's challenge from Kerry crystal clear, I thought it a good idea to give you some inside info on hot camping spots in South Africa. Pack your tent, sunscreen and survival instinct and break away for a long weekend. Who needs an air-con and DSTV if they can have big open skys, wildlife and a bush loo? As long as I can take the Doom can with, I'm game.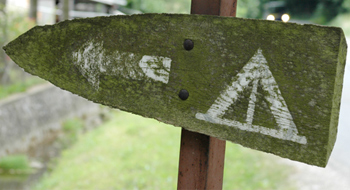 Eastern Cape
Areena River Resort
This resort is on the Jikeleza Tourist Route, on the banks of the Kwelera River. Jikeleza means "to go around" but once you've penned your tent down here you would want to stay phut as there are lots to do: Tennis, volley-ball, paintball, abseiling, even a river cruise. There is a restaurant and bar that's open Wednesdays – Sundays.
Tip: Take your kayak with.
Tariff: R220/day for 4 people out of season; up to R400/day for a river-side spot in peak season.
Contact: www.areenaresort.com
Limpopo
Bontle Camp, Marakele National Park
Spacious and shady stands with neat ablution facilities – the way it ought to be. Plenty of animals, including the Big Five as well as stunning scenery.
Tip: Your binocs – About 800 pairs of Cape vultures nest here!
Info: 38 Stands with power points.
Tariff: R145/stand for 2 people, R48/adult and R24/child.
Contact: www.sanparks.org
Northern Cape
Haak-en- Steek Camp, Mokala National Park
Haak-en-Steek is a rustic campsite with only 5 stands, and two bathrooms with one shower each, but the studded night sky might make up for this. Perk: Out of season there is a possibility that you might find yourself alone in the campsite – what luxury! The camp is unfenced, keep your eyes open for rhino or buffalo.
Info: Restaurant at the main camp.
Tariff: R85/person for the first 2, R48 for each additional person up to a maximum of 6. R18 conservation fee.
Contact: www.sanparks.org
Western Cape
Skurwekop Park, near Robertson
This site is on the bank of the Breede River near Robertson. Spotless ablution  facilities and wheelchair friendly. Swimming pool, trampoline and swings for the kids. You can cycle, paddle, fish, swim or climb Skurwekop.
Tip: Take your gazebo with – the trees are still relatively small.
Info: 26 Stands, ice and wood available. You can rent a kayak – enquire when you make a booking.
Tariff: R200 per site a day for 4 campers. Extra vehicles R20 each. R50 per person, R30 for under 12′s.
Contact: www.skurwekop.co.za
KZN
Ndumo Game Reserve, on the Mozambican border
This reserve has more than 430 bird species, rhinos, hippos, crocodiles adn leopards. You can spot these animals on a self-drive route, a game drive or a wilderness hike.
Tip: The campsite is not fenced, keep your tent zipped up at night.
Info: 8 Stands; neat ablution facilities, communial kitchen and pool. You can buy basic stuff like wood, beer and cooldrinks from reception
NB: Take precautions for malaria.
Tariff: R106/adult and R53/child under 12. 3 People per stand. Conservation levy R40/adult and R20/child.
Contact: www.kznwildlife.com
Be reckless – go somewhere different!
If you know of a great camping spot, be nice and share it with us!
Articles of interest:
Easy Cheese and Beer Bread Recipe