Send your Stories to be published on Phuthu.co.za

We are looking for any stories from beyond the Boerewors curtain, yes we are, all the meaty, juicy, truly unique South African tales. So phut your ponderings to paper and phush send!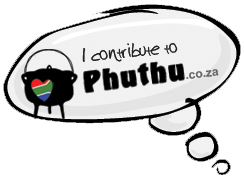 Phuthu Homecoming Award

All families and individuals who have had an "it's not that much greener on the other side" experience, and have returned to South Africa for good, are eligible for this pat on the back award. This feature is about why you decided to uproot everything and come back to SA. If you wouldn't mind sharing your story with us by answering these questions.
Where in the world did you emigrate to?
Why did you go? Huh huh huh? Why?
More importantly what made you see the light and come back to South Africa?
What do you love about South Africa?
What would you tell other South Africans who are thinking of emigrating.
Optional: Send your family pic!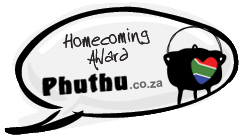 Draw for Us
Are you a budding cartoonist or artist that is waiting to be spotted? Send usyour South African related masterpieces and we'll punt you on Phuthu!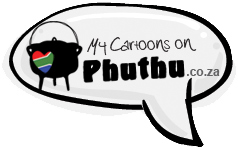 Send us your:
Photos - this can be anything funny or uniquely South African.
Business or product to be reviewed on Phuthu.co.za
Book for a review on Phuthu.co.za
Reasons why you love South Africa