Up until 3 months ago, I was high-fiving myself for not having to decorate a nursery. Bonus, one less thing to do this very busy year! I already ticked that box 4 years ago. Clever me. Chest pump.
So I really wasn't re-doing the nursery…I had a perfectly good one waiting for its third use.
And then one day I had a look at things a little more closely….the carpets and the chair were looking a little, mmm well-used. The curtains had holes in them (sent them to the dry-cleaners and the result wasn't pretty), and the mobile and felt wall hangings were in pieces. So with things looking a little shabby, plus, me having what is certainly my last baba, I thought this was my last chance to enjoy creating a new room for our baby bear
I mean the baby would certainly be up in arms if it knew the curtains had holes in them! Wouldn't you? Yuh see!
So I proceeded
tra la la la la..
Firstly, let me just say that we kept the owl and the sheriff bunny from the previous nursery – they are too cute and too loved to live in any other home but ours (forever). I got a few prints laser-cut  but the words on the one below are especially for moi…when I feel tired and broken and I'm asking myself what I've done…I can read those words and know that tomorrow is a new day, and that even those sleepless nights will eventually pass. Because we all know that perspective eludes us mums sometimes…often.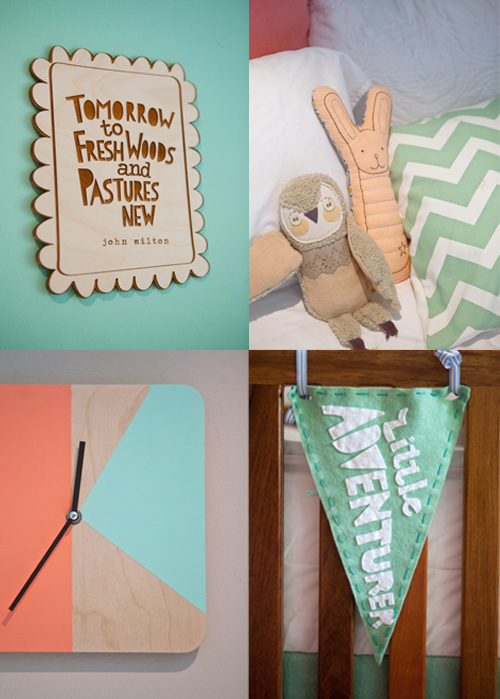 How cute are the little moccasins my friend bought me? And the little pine tree cushion!!? Tsaaaaa!!
Good frugal me (hee hee) just re-covered the chair and ottoman and refurbished the old clock. So it wasn't all new, I re-loved the pre-loved
That deserves a chest pump, right?!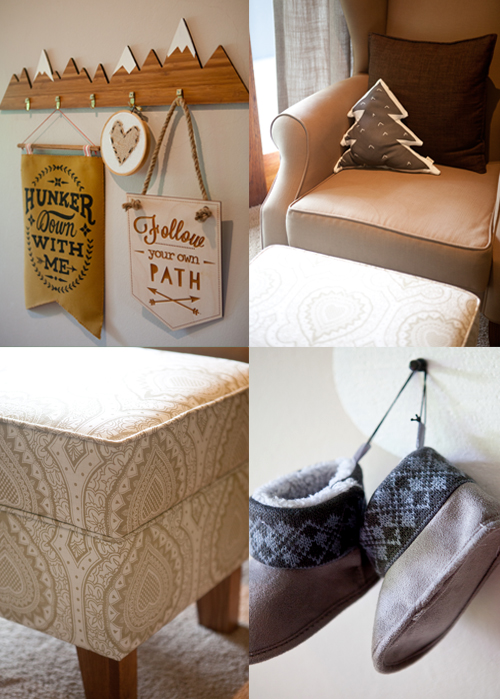 Run wild. My boys are good at that and I have no doubt that this little one will be the same. Boy or girl!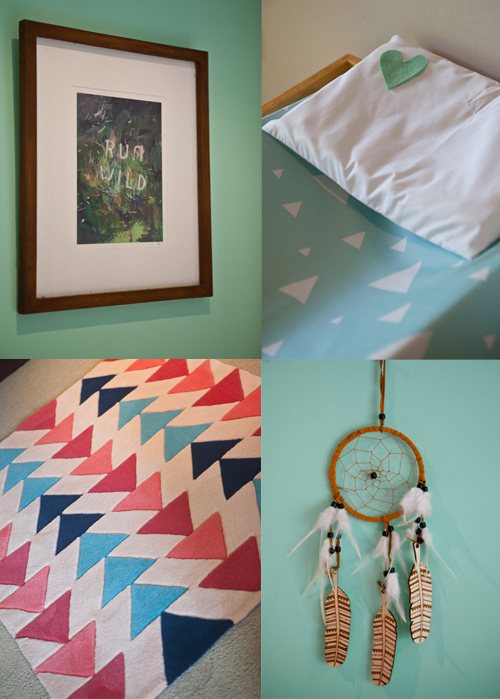 So your room is ready and waiting my little wolf cub! Whenever you're ready, we're ready. Your brothers talk about you all the time and promise to give you a dummy when you cry. So loved already, and we only know you as a big ball in mum's tummy. Have a safe journey little one, we'll see you soon. The biggest of loves, Mom, Dad, Tom and Will. X