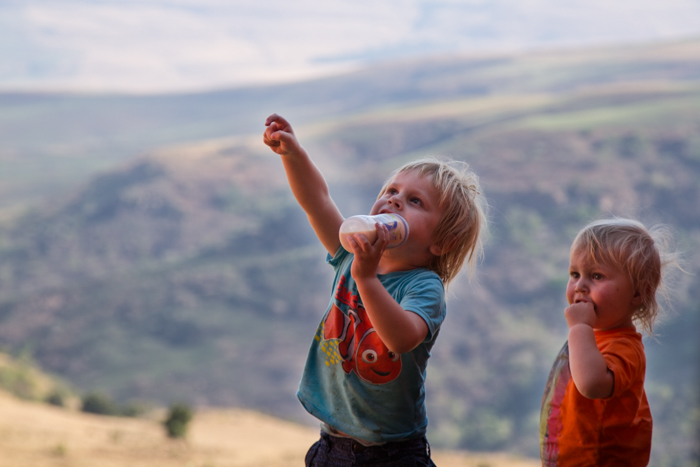 Thomas has this new fixation. Chimneys. Yes I know its a bit odd. When we go out its all about counting chimneys, especially the ones with a "tangle" on top. He would be  in his absolute element when we arrived at our overnight stopover on our next trip….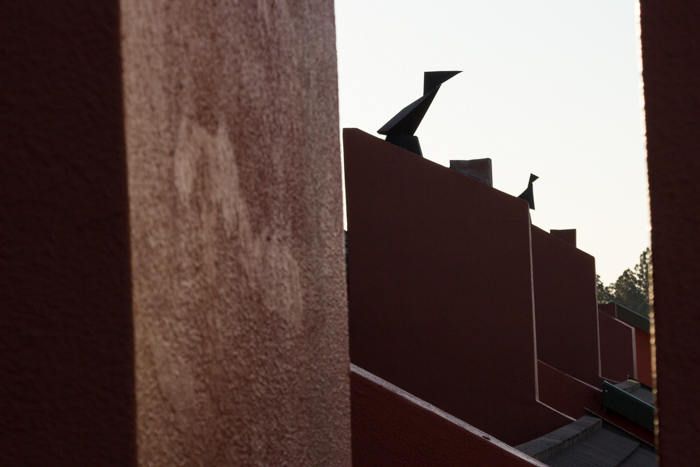 I had often seen pictures of the Tugela Gorge and always wanted to go there. We have been looking for a sport that we could involve the boys properly and Hiking seems to be just that new sport we were looking for.  So, on Friday afternoon, we packed up some toddlers and our exceptionally useful toddler back packs and headed up to the Drakensberg. Looking at a map, the hike to the Tugela Gorge is a long 15 odd km round trip with a fair amount of uphill. We knew it would be hot so we purchased some "sunny day covers" for the back packs which made the boys look like a pair of little bee keepers. We weren't quite sure how we would manage carrying the boys and we weren't quite sure how they would behave on a long walk like that.  We would never know unless we tried…..
So before we even started, Mamaloo had us lost so I had to take over immediate captaincy.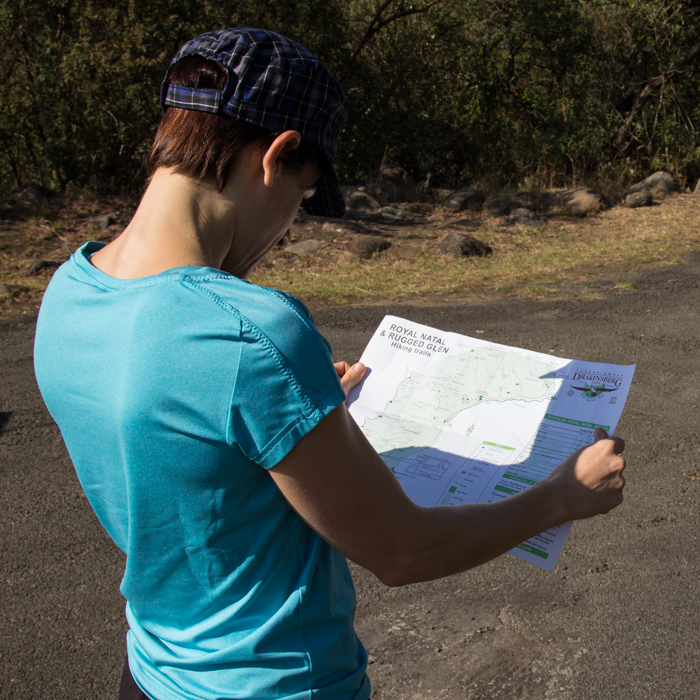 We were packed for any emergency with our primary objective – "not to be on the next episode of I shouldn't be alive…"
The smarties didn't even make it into the back packs……The dummies were for grade 5 severe emergencies.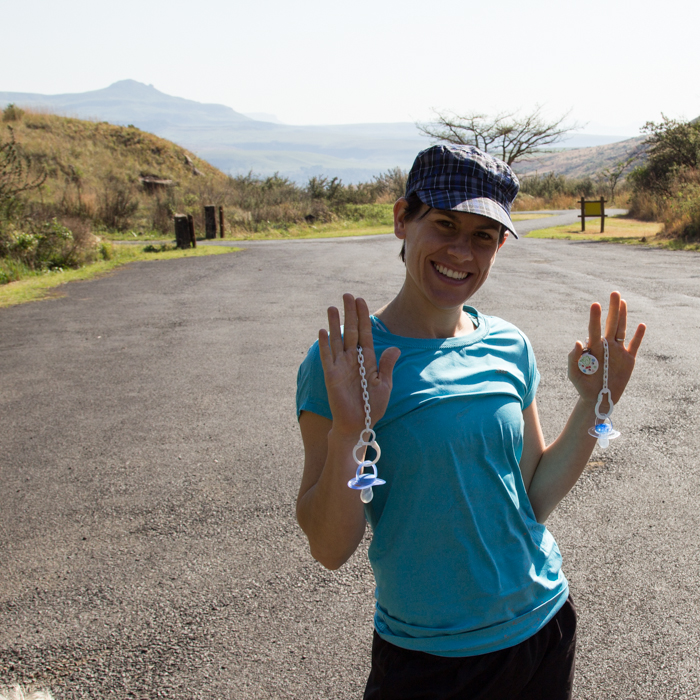 It was a spectacular hike up toward the Amphitheatre. Its a really popular hike and we were amazed that every person we encountered on the trail was a foreign tourist. We, by means of accent analysis, detected Americans, Canadians, Australians, Germans, Dutch and Spaniards. Fantastic to see tourists enjoying this incredible area and quite amazing was that there were no Safas there, such a beautiful place right on our doorstep!
The walk was particularly  exhausting as you can see….
We eventually arrived at a gorge carved through the sandstone layer, littered with boulders of all sizes. This time of the year it was really dry and there was very little water in the river, although there were still ice cool pools and great boulders for climbing.
We ate our lunch beside a shallow kid-friendly pool and re-filled our bottles from the crystal mountain pools.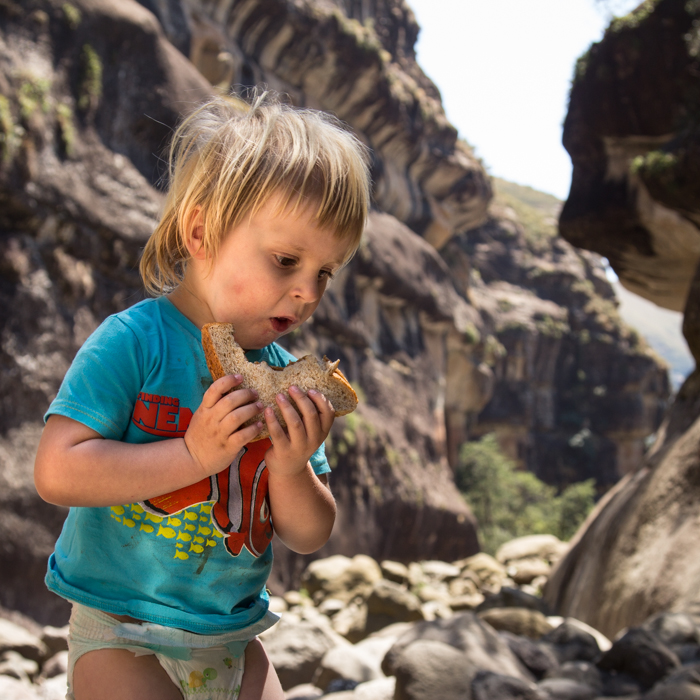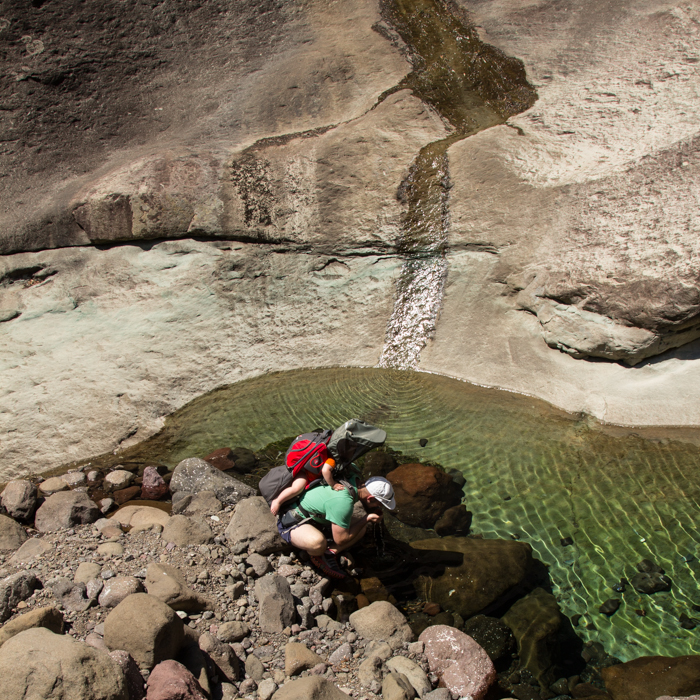 It was a hot and by the time we got back to the car, us Sherpas were suitably tired but we all had a wonderful day out. We were particularly proud of the bee keepers who behaved so well on such a long hike.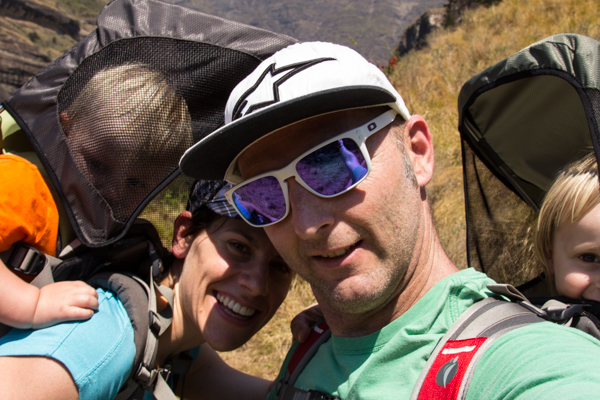 We headed back to our Lodge for a little B+B camping and a well deserved sleep. And tea.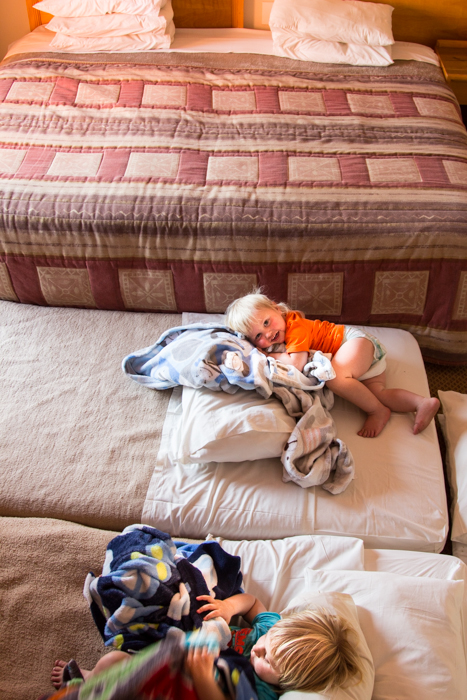 The Drakensberg, such a magical place, we will see you again soon………