Lou has always been a natural and simple girl (not as in doff). Its probably one of the qualities I like most about her. When I asked her what she wanted for her birthday, her reply was "a flower crown" . Not a diamond, plutonite, expenseonite, costalothyst, no, a flower crown.
I had to google it…..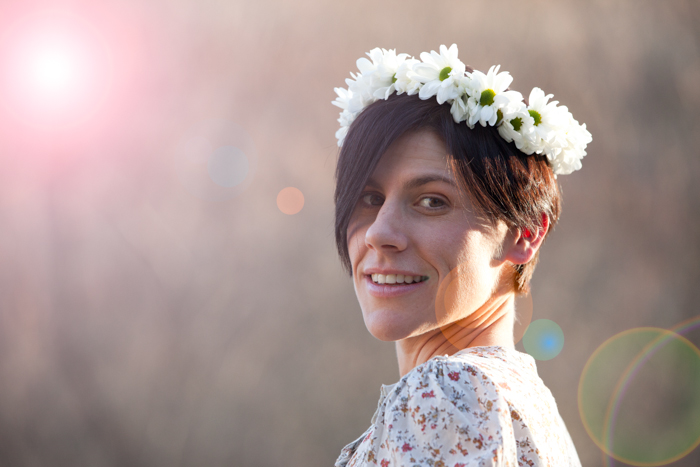 Ok, so found an article on how to make one. It was quite easy actually.
Step 1: get some daisies, R30 for about a thousand from local street flower seller
Step 2: cut the stems to about 75cm
Step 3: get some wool or soft string
Step 4 : assemble them one by one, wind the thread two turns every time you add a flower. Add flowers about 20mm apart and keep going.
Step: 5 when you have a long enough strip, join the ends into a crown and walla!
So, on the morning of her birthday and our anniversary, I made one for her. We were spending the weekend up in Underberg on the Umzinkulu river and it seemed kind of appropriate being out in nature and all……… The flower crown seemed to be quite a hit, and even the boys, who usually refuse point blank to wear any headgear, were enjoying having a turn to wear it!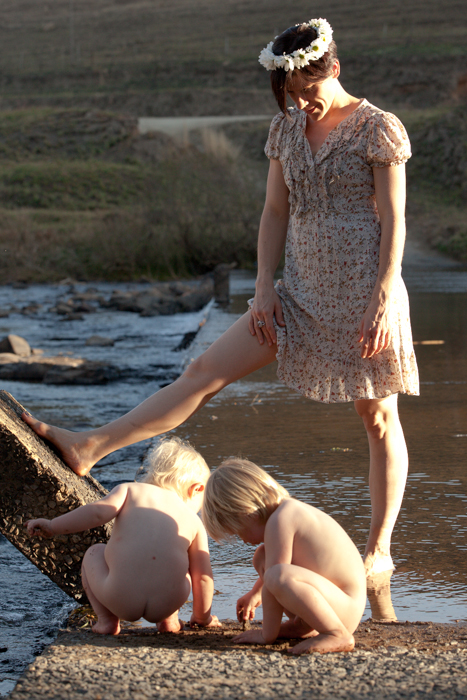 Everyone had a turn to wear it…
Whilst taking the flower crown pics I managed to get a few special moments of mama Lou and her special boys.
It was a wonderful afternoon on the Umzinkulu river, a very special place.
As the sun started to set, Flower Princess  had an idea. "lets commit the flower crown to the river and send flowers back into the arms of mother nature"
It was actually quite a poignant moment as we watched the flower crown floating in the currents and down the little rapids.
Bon voyage flower crown, hope you make it to the sea………