Although big woo is only 17 months old and only due to start school later this year, I decided to take him along with Tom for half an hour , just to start getting him used to the idea. I figured half an hour because he might be overwhelmed by all the older children, new place and the hyper activity goin on all around him!
Well, he hung onto me for about 5 minutes and he was gone….
With all the other children …..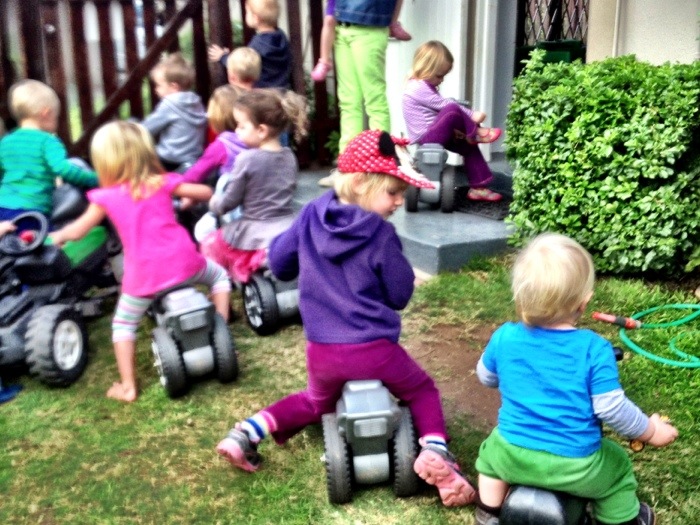 On the bikes…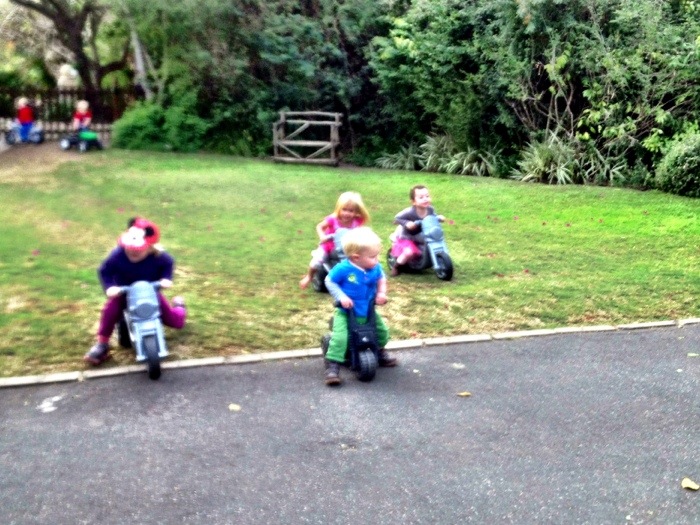 In the mondo grass….
In fact , he was having so much fun that I left him there for the morning. I'm proud of my youngest, he just got stuck in straight away and had a jol!